Teeth Cleaning, Preventative Services, and Restorative Services
A Holistic Approach
We can help you discover the powerful and significant relationship between dental health and whole body health. We can recommend diet changes to help with any dental problems or diet changes to balance body chemistry, which in turn will minimize dental disease. We partner with local biological and homeopathic health professionals to maximize your health and to show you how that relates to your dental health. We can assist you in testing for mercury levels, biocompatible dental materials and blood chemistries.
Teeth Cleaning & Preventative Services
Teeth Cleaning & Preventative Services

Periodontal
Teeth cleaning. Inspecting for gum and jaw health. Checking for decay. The basic technology for supporting oral tissue health.
Dental Health Instruction
What sets us apart is our commitment to dental health supported by diet and whole body health. In line with this, we provide coaching for what kind of diet supports and improves dental well-being and how the whole body interrelates systemically, as well as how dental health supports one's overall health. When requested, we also teach children and adults how to brush, floss and use other dental aides correctly. We do use ozone for its anti-pathogenic affects for many of our dental procedures. It may also be used to clear sinus and other head & neck problems.
Whitening.
We can mold a custom tray for your use at home, for a few days to a few weeks, to achieve the aesthetic results desired.
Night Guards
Occlusal protection from clenching and grinding at night. Protects crowns, veneers and natural teeth. Many adults do grind teeth at night and most of them are totally unaware of this behavior.
Nutritional Counseling
A key aspect of teeth, jaw and gum health is the diet. We recommend eating healthy foods such as fresh fruits and vegetables, including those that contain Vitamin C. Limit sugar intake as much as possible, such as soda, juice, candy and processed foods. Limit white flour (cereals, breads, pastas) because they quickly break down into sugars and adversely affect insulin. Drink plenty of water. We offer in-house nutritional coaching, and can refer patients to local professionals when appropriate.
Diagnodent
A low power laser designed to assist in detecting decay.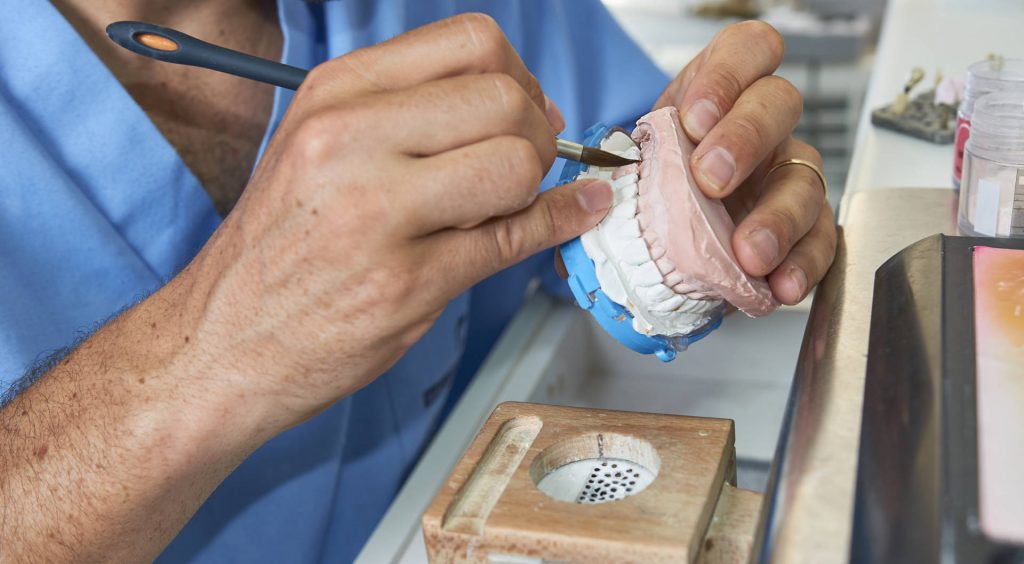 Bio Compatible Fillings
Biocompatibility testing determines the best restorative and replacement materials for your immune system. This is a useful choice for those people looking to avoid new dental toxicity while receiving dental care (fillings). We use the most commonly compatible filling material available. They are always mercury free. We adjust the tone and color of the filling material to closely match the existing teeth.
Occlusal Analysis
Bite adjustment. Examining how the teeth meet together and making small adjustments to correct the balance of the bite.
Crowns & Bridges
Using biocompatible materials, porcelain, and high noble gold, crowns and bridges build up and restore broken teeth and also replace missing teeth. We mostly use a non-metal, tooth colored alternative called Zirconia that is very strong, non-allergic and has good esthetics.
Dentures & Partials
Removable appliances substituting for several missing teeth. Some times attached or supported by implants. To do this, we can use a high quality, non-metal, non-acrylic material that is flexible and very comfortable.
Root Canals & Extractions
Root canals are the removal of the nerve and blood supply to a tooth, sterilizing an infected tooth. Useful when the tooth's nerve is irreversibly inflamed and is beyond recovery. Extraction is the removal of a terminally infected or damaged tooth.
Veneers
Porcelain or composite cover for chipped, crooked or discolored teeth. Useful for both aesthetic and corrective reasons. Also includes composite bonding to fill gaps and cover chips in teeth.
Implants
A specialist does the implant. We do the restorative crown. Most commonly used to replace missing teeth. Also used to add stability to dentures and partials.
Mercury Removal Protocols
We follow the Huggins protocol for mercury removal, to protect both the patient and the staff from exposure. We recommend the use of Vitamin C before and during, as well as a mineral supplement to assist in smooth recovery. We also use a Rita-Meter to plan the order of filling removal to best support patient health.
Your Local Family Dentist
Your Local Family Dentist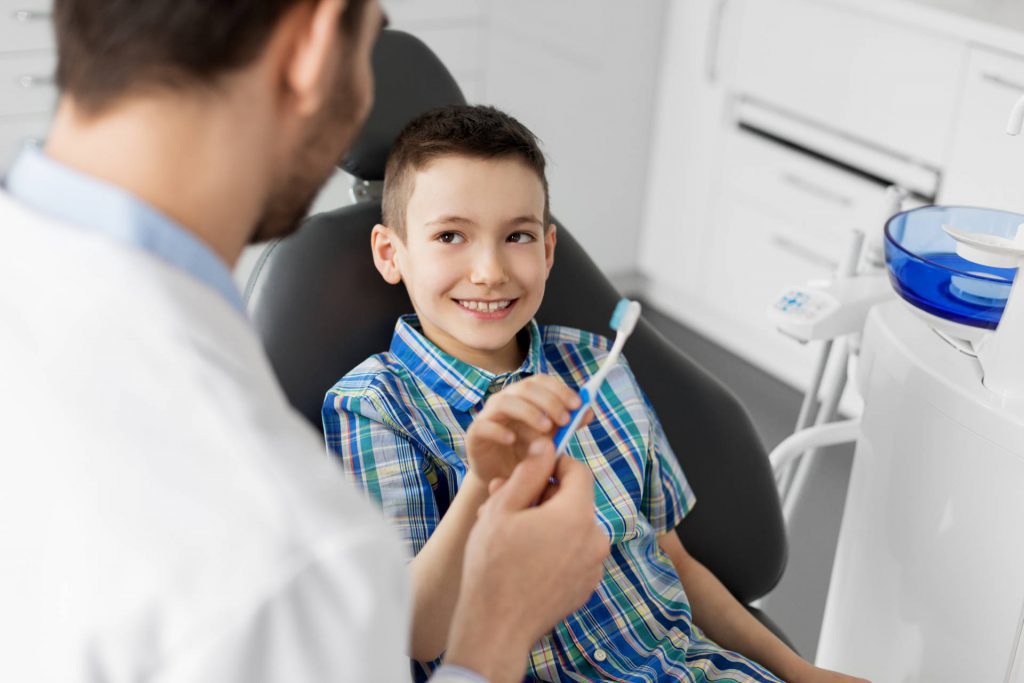 Digital X-Ray Technology
We use a modern digital x-ray technology that lowers the patient's exposure, is faster, and gives the dentist more resolution and viewing options.
Patient Comfort
We believe having dental treatment can be a rewarding and positive experience. We see to your physical comfort with blankets, music, and other amenities and take great care to help you feel safe and relaxed while you're with us. Our favorite patient comment is, "This was the best dental experience of my life." If you are fearful of dental treatment, we offer anxiety-relieving medication or "sleep" dentistry as a way to make your dental care relaxed and anxiety-free.
The Whole Family
We treat adults as well as children as young as two years old. By treating everyone in a family we can better diagnose and advise life style changes to support both oral hygiene and whole body vitality.
Payment Plans
Payment is due in full at the time of your appointment. We accept cash, check, Visa, Master Card, and Discover, as well as offering zero percent financing with approved credit. We can work with you on different payment options if needed.
If you have dental insurance, we will gladly fill out your dental insurance claim forms at each visit and will assist you in corresponding with your insurance company at no additional fee to you. We accept assignment of benefits, however we do ask that you pay your portion at the time of service.
We give seniors a 5% discount.
Some qualified, more extensive procedures may be eligible for a 5% discount if paid in cash.